Acupuncture for Fertility, Sydney.
Classical Five-Element acupuncture is used to help balance hormones and reduce stress. Stress can contribute to hormonal imbalances and therefore impact fertility.  Treatment aims to improve the overall function of the body, including hormones.  Couples enjoy using it as part of their natural fertility plan.
If you've decided to undergo IVF, acupuncture is used to naturally assist in a variety of ways.  It can help improve blood flow to the uterus, and balance emotions caused by the hormones, and the process of IVF.  Acupuncture points are used to stimulate and energise the body in a variety of ways.
Once pregnant, helping you with symptoms that may arise such as morning sickness, fatigue, poor concentration, and back pain are all part of treatment during pregnancy.  Keeping your immunity strong so you avoid colds and flu is preferable for many women who seek acupuncture.
Preparation for labour includes ensuring energy levels and overall function of the body are optimised within the bounds of what acupuncture treatment can offer.  The idea is, that in balance, the body is more likely to do what it is designed to do, naturally. Any niggling symptoms will be addressed so the woman feels relaxed, happy, and ready for the impending birth.
If your baby is overdue and medical induction is imminent, to help induce labour, I use a combination of Classical Five-Element acupuncture and classic induction points which I have found give me my best results.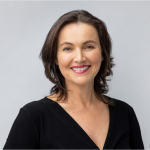 With over 27 years of clinical experience, I am still fascinated by the power of this system of medicine and it's ability to change mental, emotional and physical symptoms. It's incredibly rewarding to make such a tangible difference in people's lives. Contact me and I will be happy to talk to you about whether this treatment is right for you.