Anxiety can take many forms: a fluttering in the chest, tense stomach muscles, a mind that won't switch off, and panic attacks. The cause can be due to work or relationship stress impacting confidence.
In terms of treatment, anxiety can have many sources internally so the treatment will be tailored to your specific cause. Working on the root cause will involve balancing your emotions and clearing areas of built up stress and tension.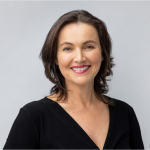 With over 27 years of clinical experience, I am still fascinated by the power of this system of medicine and it's ability to change mental, emotional and physical symptoms. It's incredibly rewarding to make such a tangible difference in people's lives. Contact me and I will be happy to talk to you about whether this treatment is right for you.