Stress can build up over time or may be due to one-off events beyond your control. Sometimes the body experiences stress from the overuse of stimulants such as caffeine, sugar and alcohol. Stress can increase until we notice that we overreact to a situation or develop symptoms such as shoulder tension, disturbed sleep, IBS, or headaches.
Classical Five-Element Acupuncture treatment will address the area of your body or mind where the stress has impacted you. The goal of treatment is to bring about internal balance.  This balance enables your body to regulate its functions which calms the mind, balances the emotions and improves your response to stress.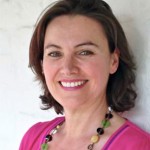 With over 22 years of clinical experience, I am still fascinated by the power of this system of medicine and it's ability to change mental, emotional and physical symptoms. It's incredibly rewarding to make such a tangible difference in people's lives. Contact me and I will be happy to talk to you about whether this treatment is right for you.