Back, shoulder and neck pain or tension may be due to poor posture, injury, or stress.  Keeping your musculoskeletal system in its best shape will keep you doing the activities you enjoy over the long-term.
Treatment involves treating the underlying cause of back, neck or shoulder pain or tension. Balancing the body relaxes tight muscles and releases tension that has built-up from stress, injury or poor posture.  Acupuncture improves blood flow to the area to promote healing.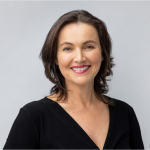 With over 27 years of clinical experience, I am still fascinated by the power of this system of medicine and it's ability to change mental, emotional and physical symptoms. It's incredibly rewarding to make such a tangible difference in people's lives. Contact me and I will be happy to talk to you about whether this treatment is right for you.