Using cognitive behavioural therapy (CBT) and other psychological methods Caryn is able to work with you on the following issues:
Stress reduction
Improve mood
Anxiety
Overwhelm
Planning
Setting up routines
Working towards goals
Behavioural change
Accountability
Mindset
Fee Schedule
Initial consultation – 1 hour $110 – by telephone, zoom or in person.
Follow up – 40 mins $80
Follow up – 30 mins $65
Follow up – 20 mins $45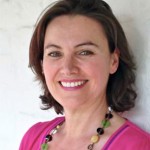 With over 22 years of clinical experience, I am still fascinated by the power of this system of medicine and it's ability to change mental, emotional and physical symptoms. It's incredibly rewarding to make such a tangible difference in people's lives. Contact me and I will be happy to talk to you about whether this treatment is right for you.