Hormonal imbalances affect both men and women but we mostly hear of them in relation to mood swings, irregular or painful menstrual cycle, hot flushes, and low sex drive.
Acupuncture is a treatment used to help naturally balance and regulate hormones.  Once enough treatment has been completed, any residual symptoms will be referred to your GP for further investigation.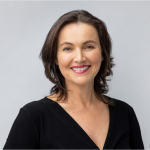 With over 27 years of clinical experience, I am still fascinated by the power of this system of medicine and it's ability to change mental, emotional and physical symptoms. It's incredibly rewarding to make such a tangible difference in people's lives. Contact me and I will be happy to talk to you about whether this treatment is right for you.